Atago
Automatic CO2 Brix Monitor CooRe
ATAGO's CooRe receives "Ringier Technology Innovation Award 2019-Food & Beverage Industry" honoring the most innovative
product and technology at "Nutritious Food & Functional Beverage Technology Summit & Expo 2019" by Chinese Food and
Beverage Industry Association.
Traditionally, the amount of dissolved carbon dioxide is measured using a methodology commonly called "manual shaking" (aka piercing device) where a container with pierced hole is shaken vigorously in a metal frame.
It requires strenuous physical exertion of shaking a 2L bottle and a metal frame, which weighs 8.4lbs/3.8kg in total. The CooRe was developed to simplify this task as much as possible.
Simultaneously measures CO2 and Brix
Refractometer technology that ATAGO cultivated for many years is incorporated into this gas volume meter. Two types of measurements can be measured at once which contributes to improved work efficacy.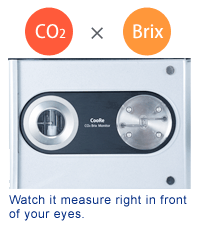 Requires only 100mLof sample.
To measure, it only requires 100mL of sample. If the capacity is that of the common soda bottle, all containers can be measured.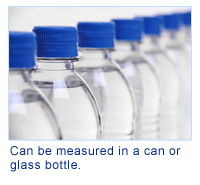 Smooth operation
"Piercing" refers to when a tube is inserted to a container.
This instrument allows anybody to pierce any type of bottles smoothly, whether can or bottle. Moreover, it is equipped with a cover to prevent liquid from scattering when a bottle is removed from the instrument.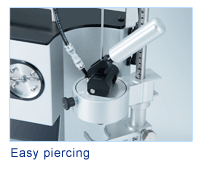 Made in Japan, good quality instrument
Many of the gas volume meters are manufactured overseas. "CooRe" is made in Japan. ATAGO will provide a full use of the expert technique that ATAGO cultivated in a refractometer for 70 years. In the event that any servicing or repair is required, please contact ATAGO.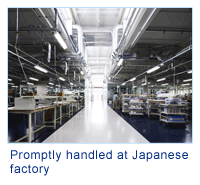 Automatic CO2 Brix Monitor CooRe
Automatic CO2 Brix Monitor CooRe 3L
CooRe is the world's first all in one dissolved carbon dioxide monitor that features three functions of piercing a hole in the container (piercing), measuring dissolved carbon dioxide and concentration in a single measuring device.